ACCS 10th Anniversary U.S. China Business CEO Summit 
美中企业家高峰论坛
2015 "Get Connected" – Doing Business in U.S. and China

Please join the American-Chinese CEO Society as we present our inaugural "Get Connected" Doing Business in U.S. and China.
The trend for business leaders and owners of U.S. companies who want to do business in China and Chinese companies who want to do business in the U.S. is on the rise and one of the hottest growth segments for entrepreneurs both locally and internationally. 
How you go about creating a platform to foster trade between the U.S. and China markets requires knowledge and experience.
Don't miss this great chance to be part of the conversation and discussion:
           Innovate – Investment – Industry
Our panel of business leader experts will discuss how through Innovation, Industry Demand and Investments, there are new and smart business opportunities through exporters of medical devices, medical supplies, pharmaceuticals, bio-tech, energy, mining, heavy equipment, automotive, electronics, chemicals, clean coal & water remediation technologies, IT, computer equipment,  textiles, manufacturing, food, real estate, healthcare, urban planning & design, logistics, cultural entertainment, tourism, financial services and specialists in legal, franchise, taxation & investments issues.
  Saturday, August 1, 2015
      11:00 – 1:00 pm: Registration, Lunch and Networking
       1:00- 4:00 pm: Business Symposium
Member – $69.00 per person
  Nonmembers – $99.00 per person
   VIP Seating – $139.00 per person
    (VIP seating limited, purchase today)
More information and online registration: ACCS 10th Anniversary Business Symposium 美中企业家高峰论坛        
Arcadia Performing Arts Center 
Keynote Speaker

        China Consul General in L.A. Ambassador Liu Jian
中国驻洛杉矶总领事刘健大使
Mayor of Los Angeles 
洛杉矶市长
Eric Garcetti (TBC)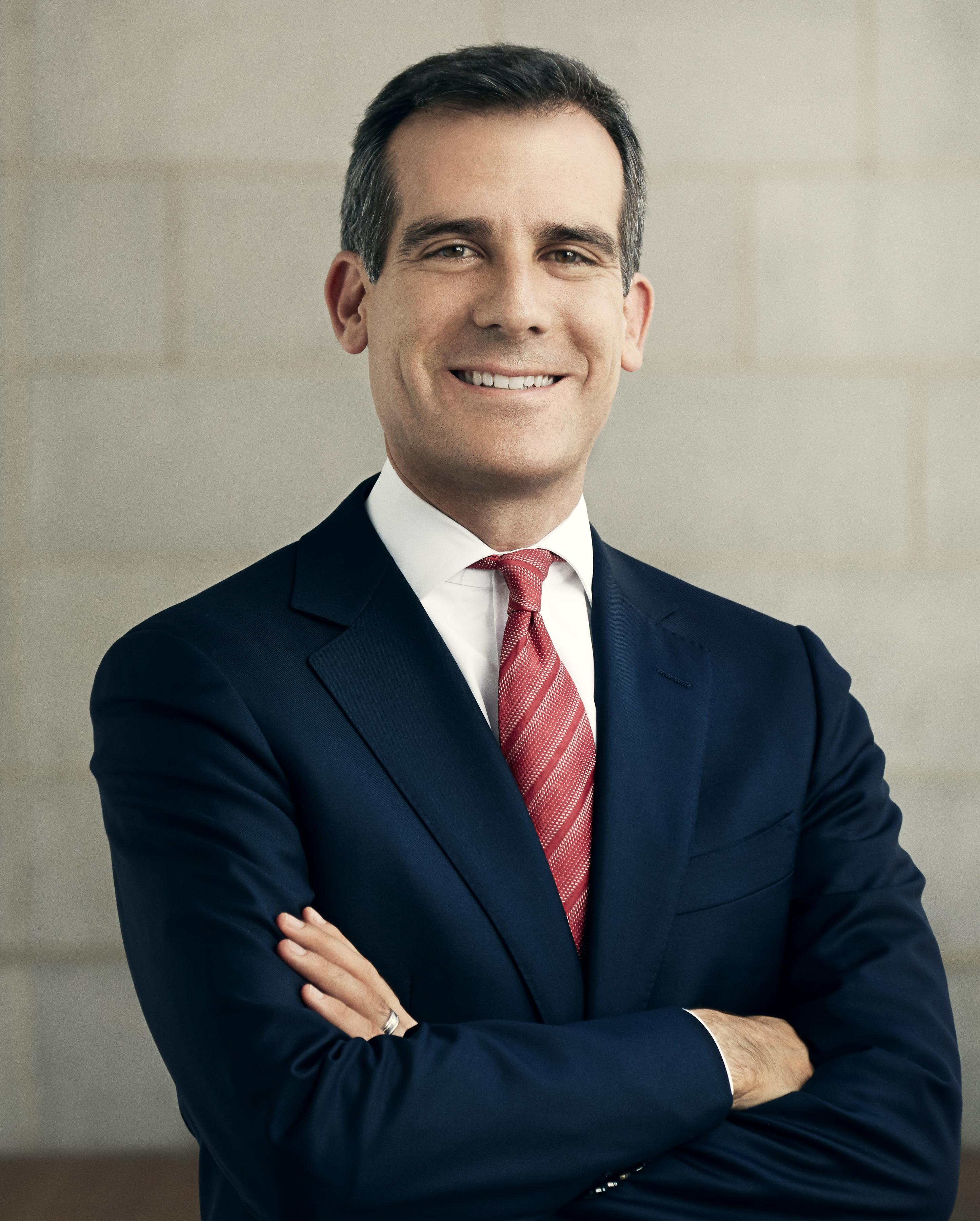 VIP Speakers' List & Bios 演讲嘉宾介绍
1.  Edmund G. Brown VIP Speaker
California Governor (TBC) 加州州长
2.  Brian Peck  Speaker
Deputy Director of International Affairs and Business Development at the Governor's Office of Business and Economic Development (GO-Biz)

加州州长办公室主任兼商务经济发展办公室国际事务与商务发展副主任  
3.  Richard Swanson

Director, Pacific South Network U.S. Commercial Service U.S. Department of Commerce 
美国商务部西南区主任 
4.  Ed Fuller 
President and CEO of the Orange County Visitors Association and Former President & Managing Director of International Lodging, Marriott International 

橙县企业旅游协会主席暨前万豪集团总裁兼总经理

http://www.visittheoc.com/maps-and-information/about-ovca/

5.  Dr. Zhihang Chi 池志航博士
Vice President and General Manager of Air China North America 

中国国际航空公司副总裁暨北美区总经理
6.  Charles Ding 丁少华
Corporate Senior Vice President, Huawei 

华为集团资深副总裁
7.  Thomas M. Priselac
President and CEO, Cedars-Sinai Health System 

美西最大私立医疗集团西达赛奈(Cedars-Sinai)总裁兼首席执行官
8.  Sue Wong
         Famous Fashion Designer

         著名服装,时尚设计师

9.  Larry Namer
President/CEO, Metan 

Metan 娱乐公司总裁/首席执行官
10. Sean Luo Xiangyang 罗向阳
President of China Mobile (USA) Inc. 

中国移动美国公司总裁
11. Wei Tongwei 魏同伟
General Secretary of Auto Repair Parts Committee, China Automotive Maintenance and Repair Trade Association 

中国汽车维修行业协会,汽车维修配件工作委员会秘书长
12. Henry Cisneros
Founder & Chairman, City View

City View地产投资管理公司创办人兼董事局主席
 10th secretary of Housing and Urban Development (HUD) in the administration of President Bill Clinton

 Advisory Board Member of the Bill and Melinda  Gates Foundation 

13. Jinhua Shen 沈锦华
President of Focus Technology Co., Ltd.  

焦点科技股份有限公司创始人,现任公司董事长兼总经理
14. David Grant or Werner Escher
Shareholder and General Manager of South Coast Plaza 

Executive Director of Domestic & International Markets

南海岸购物商场股东兼总经理
15. Andy Cohen 
Co-CEO of Gensler 

Gensler 建筑设计公司总裁
16. Stephen Cheung 
President of World Trade Center – Los Angeles 

洛杉矶世贸中心总裁
17. Lessing Gold
Partner, MSK LLP & Co-Chair of World Trade Committee, World Trade Center Los Angeles, LAEDC 

MSK 法律事务所合伙人兼洛杉矶经济发展局世贸中心世贸委员会共同主席
18. Michael Gordon 高腾

Chairman and CEO of USAChina Investments Group 

美中投资集团董事局主席暨首席执行官
19. Ifei Zhang 张伊琲
         CEO & President at Greenland US Holding Companies
         上海绿地集团美国控股公司董事局主席兼总裁
         http://www.ldjt.com.cn/En/Default.aspx 
20. Dr. Henry Zou
President of Henry Group 

亨瑞集团总裁
21. Stella K. Li
President of BYD Motors Inc.

Senior Vice President of BYD Company Limited

比亚迪汽车公司总裁

比亚迪股份有限公司高级副总裁
22. Michael Mohammed
CEO at Chronic Tacos Enterprises, Inc. 

Chronic 塔可餐饮连锁集团总裁

http://eatchronictacos.com/

More information and online RSVP registration please click this link: ACCS 10th Anniversary Business Symposium 

Please contact us regarding tickets per below if you have questions:


1) Sen Dan, Co-Chair of ACCS Gala,


    (626) 716-1665  sendan33@gmail.com

Or


Kathy Kung   龚冠群

Business Development Director
American-Chinese CEO Society
美中企业家商会開發部主任
714-715-7318 mobile
kathyaccs@gmail.com
www.american-chineseceo.org
Twitter: AmChCEO  Facebook: 企业家
Youtube: www.youtube.com/channel/UCGxxS38COiffPWDCWoCSt9Q
Youku: 美中企业家商会
More information and online registration: ACCS 10th Anniversary Business CEO Summit 美中企业家高峰论坛